Trainings Available Through CCPT -- Free to Members
Would you like to coordinate a training in your community? Contact our staff representative in English or Spanish: Aimee Olin 503-504-4182 or aolin@oregonafscme.org
Local 132 can provide training on the Union, Record Keeping and Tax Tips, Contracts and Policies, Science Fun, Putting Family Child Care on the Political Agenda and other trainings free for members.
To coordinate the training you will assist in selecting a date, location and make phone calls to Local 132 members to invite them to the training. You can also have members call you to RSVP. If you speak a second language we can always use a translator.
Le gustaria coordinar un entrenamiento en su comunidad? Contacte a Aimee Olin 503-504-4182 or aolin@oregonafscme.org
Local 132 puede proveer entrenamientos sobre la Union, Mantenimientos de Registros y tips sobre Impuestos, contratos y politicas, Ciencia divertida, Poniendo la Familia del Cuidado de Niños en la Agenda Politica y otros entrenamientos gratis para miembros.
Para coordinar los entrenamientos usted asistira en selecionar la fecha,el lugar y hacer llamadas telefonicas invitando a los miembros de la Local 132 al entrenamiento, Usted puede tambien que lo llamen para reservar -a participacion (RSVP). Si usted habla un segundo language nosotros podemos usar un traductor.
CCPT Local 132 Currently Available Trainings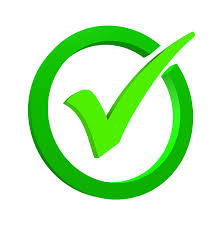 You can access these via email request to Anneliese -- in several different formats.
Choose from:
Create your own "class" and we can bring the training to you, live, in person on the date(s) you choose.
Attend an already scheduled class -- check out our calendar of events for dates and times -- and you can attend online in our virtual classroom or in person wherever the event is located. All classes offered in Portland and Salem are automatically in person AND virtual classroom at the same time.
"Attend" in the virtual room only -- 1:1 with the instructor. Set the date and time with the instructor directly.
"Attend" using a pre-recorded format something similar to a correspondence course but with real-time feedback and communication with the instructor. (Find them online below)
Check back periodically to see what classes we've added!
Classes marked "I/T" near the top mean that they can be used for the 50 hrs of Infant/Toddler Training CF providers need to be able to take additional infants into their program.
And, you can easily figure out which classes you need to take if you are trying to earn the ORIMHA (Oregon Infant Mental Health Association) Infant Family Associate or Infant Family Specialist endorsement OR get nationally accredited through NAFCC.
Debunking ORO Step Myths
Hello providers. This is a quick video that debunks a few common myths the early childhood workforce here in Oregon has regarding advancing your Oregon Registry Steps. Myth #1: You can only raise your Oregon Registry Steps by taking Set 2 or Set 3 classes. Not true. Myth #2: You can only get to steps 7.

Page Last Updated: Nov 21, 2023 (11:35:00)